If you like your coffee like tea, if you like your coffee floral, if you like your coffee to have social impact behind it then look no further. La Basilla is your bean.
Every once in a while I come across a coffee that just blows my mind, one that makes me stop what I'm doing and wonder, how the hell did they do this? La Bastilla did this to me before I had even tasted it. At only 18 years old, La Bastilla has accomplished more good than I've done in my entire life and their work is inspiring. The company has rejuvenated two abandoned coffee plantations located out in the jungles and purposefully transformed them into bio-dynamic paradises; preserving the forests and native fauna while growing excellent coffee beans. Their efforts in sustainability have been certified by the Rainforest Alliance.
La Bastilla's quest for coffee excellence wouldn't be complete without a strong, supportive community however. When they realized their remote location offered no schools for their staff La Bastilla took it upon themselves to create one. They started small, offering pre-school and primary classes to their workers' children but soon they discovered that the surrounding community were clamouring for a school as well so they opened it up for everyone, growing the school to support 200 students!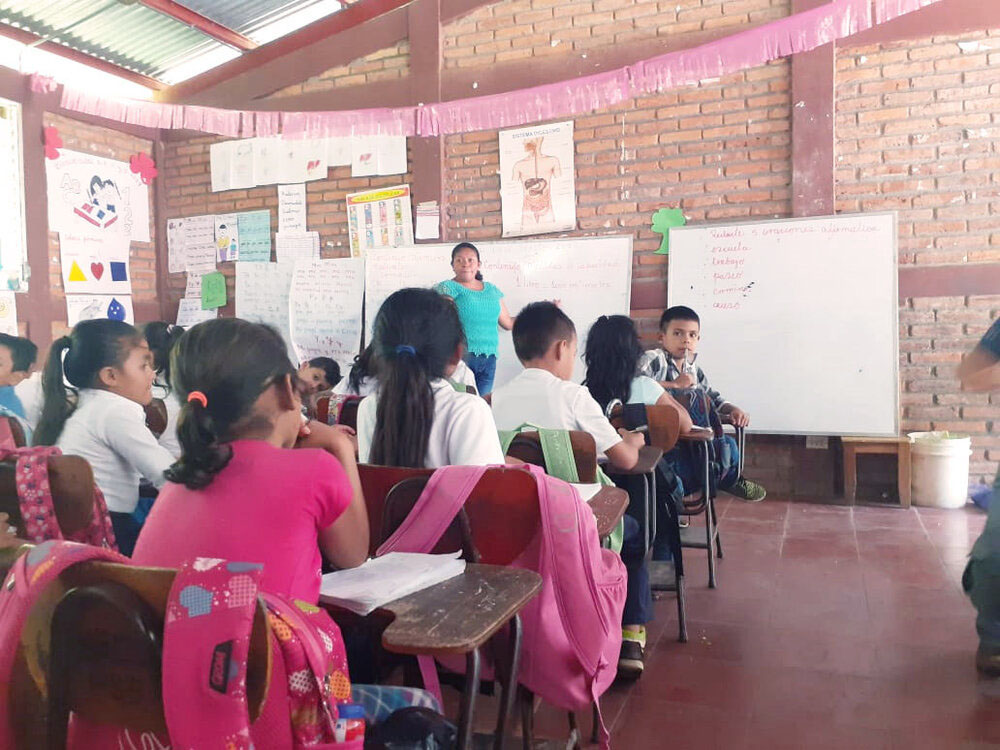 La Bastilla funnelled their profits into housing, transportation and teachers, fully supporting the initiative until it successfully became a self-sustaining venture. Building on this foundation, the school expanded, creating an advanced educational programme focused on farming and tourism. La Bastilla hires the graduates, creating new opportunities for this tiny community.
Take a virtual tour of the farm
or read about how to sponsor the education of Jonotega's next generation.
Resting Your Coffee
Right after roasting, coffee needs some time to chill for a minimum of three days. Our roasting cycle ensures that when you receive the beans, it'll already have rested the minimum needed. However, the flavours will continue to improve over a time. How long? Well that depends on the roasting level you ordered.
Generally your coffee will be at it's peak after:
Light: 7-9 days after roast date
Roaster's Choice: 5-7 days after roast date
Dark: 3-5 days after roast date
But every bean and person is different so please experiment and find what works for you!
No Pre-Ground Beans?
Unfortunately no. We would love to make your experience as convenient as possible, and while grinding your own beans is firmly in the mildly to very annoying category, we simply can't do this for you.
The reason being, the second you grind your beans, you expose every nook and cranny to delicious coffee's nemesis: oxygen. Too much oxygen and your coffee can go stale before you receive it in the post.
As delicious tasting coffee is our most important product we can't take the risk of sending you a convenient but bland ground beans. Our best advice would be for you to buy a grinder.