The Kinu Classic is an apex grinder, the one you'll pass on to your grand kids to continue your coffee tradition. It's proof that you are part of the 1% that takes your coffee way too seriously.
The Kinu is an over-engineered masterpiece of stainless steel that takes your freshly roasted, single origin, specialty coffee and precisely grinds it into uniform particles. With the right beans and these hardened steel conical burrs, the only obstacle to creating the perfect pour-over every morning is you.
This thing just churns through coffee beans. It's as fast as my electric grinder
Extremely precise, you can really dial in a perfect grind size for any coffee bean
Ideal for pour-over excellence. Espresso excellence can be achieved too but will take longer to grind.
Hopper is fantastic
Magnetic bin makes you feel like James Bond
The thumb guard is genius
Last grinder you will ever own
The hopper is a pleasure to fill, with an extra-wide opening that prevents you from spilling beans everywhere.
The grinder is stepless, meaning you can take your coffee OCD to new heights by fine-tuning your grind sizes at a precision of 1/100th of a mm. If you feel your pour-over brew is just slightly too heavy or doesn't exhibit enough floral notes, just give the dial a fraction of a turn and set your own grind size.
Turning whole bean coffee into perfectly uniform particles is also effortless. The with each rotation, even the flabbiest of arms can split high-altitude hard coffee beans 50 times. The innovative thumb stopper prevents slippage, no rubber grip needed.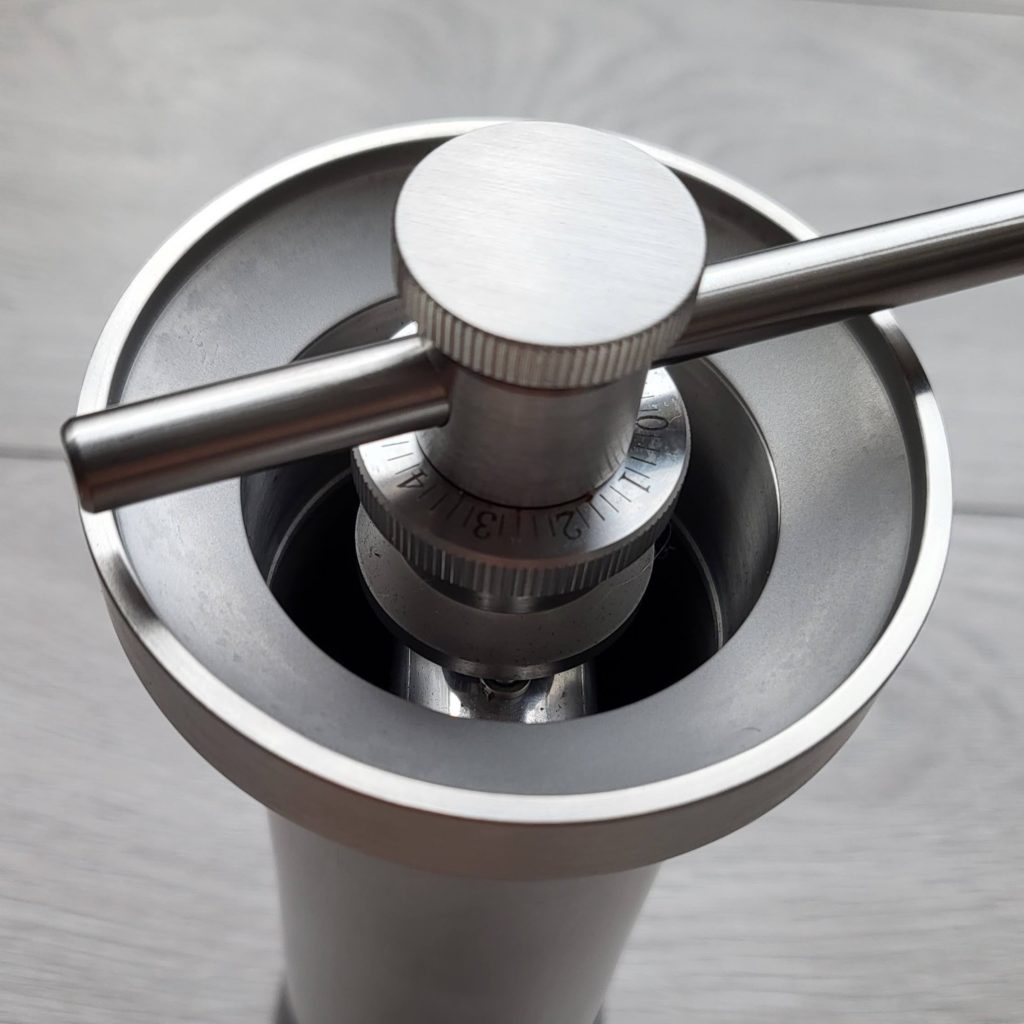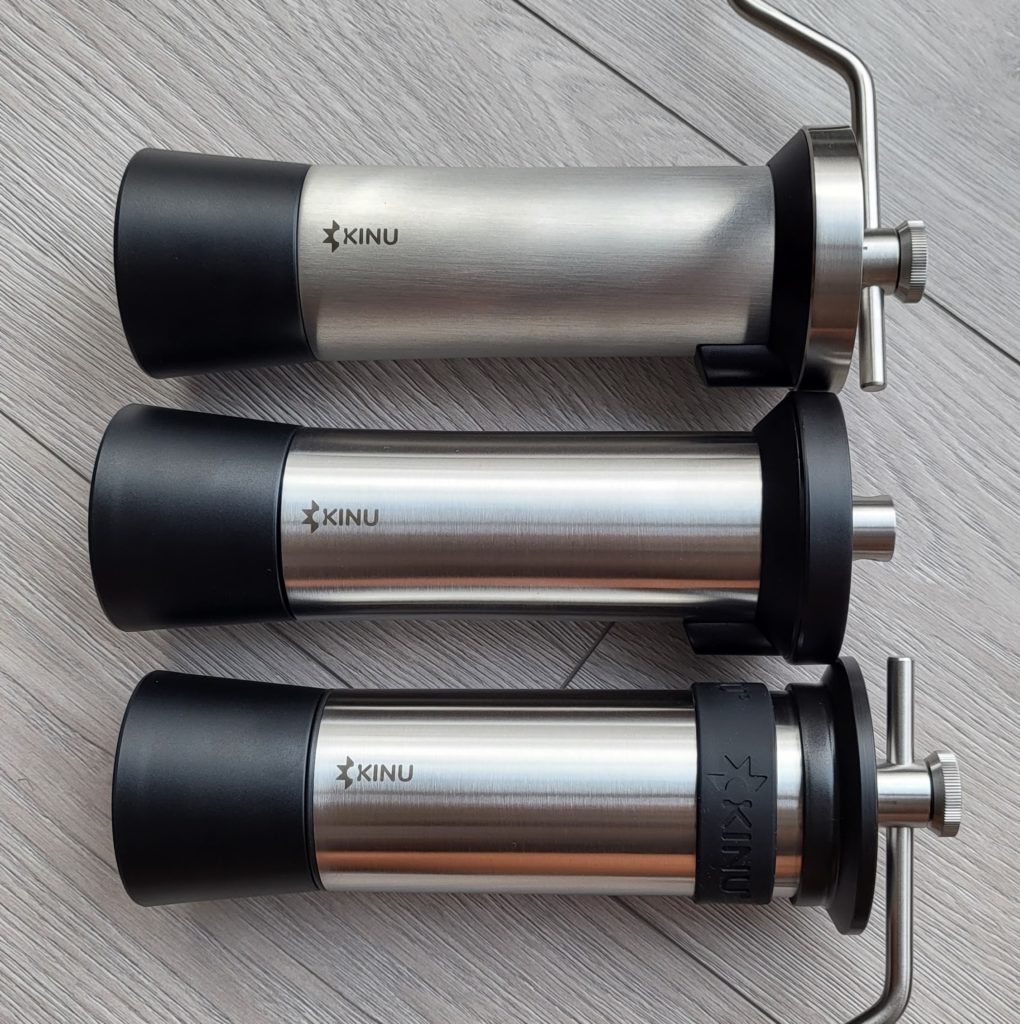 The coffee basin is held in place by the power of magnets, coming off and re-attaching with a satisfying click. No more dusting screw threads to clean out coffee dust. Just pull, dump, and re-attach.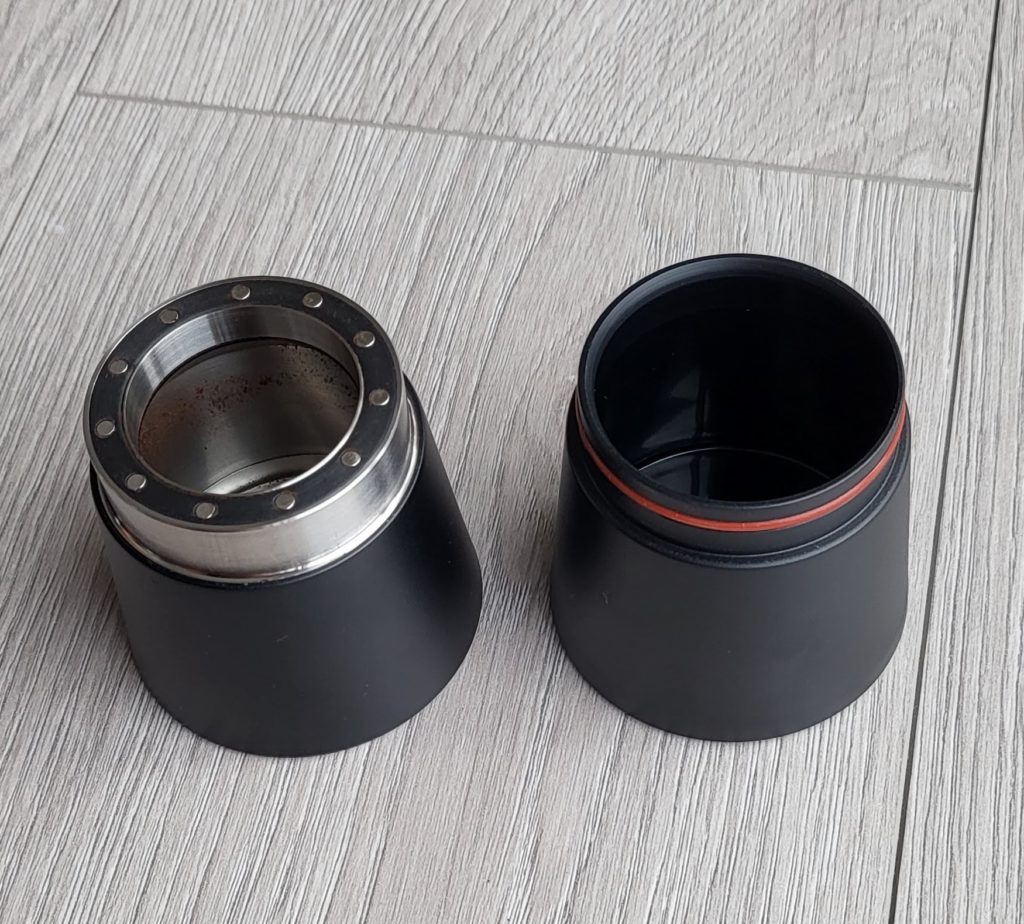 The only downside to the Kinu Classic is if your ambitions for the perfect pour-over requires travel. At a hefty 1kg, this is not a piece of equipment you want to be dragging around airports. For frequent fliers, we would recommend the Kinu Pheonix, which trades the heavy steel for lighter plastic parts without sacrificing quality.
Here I talk through the differences between the Kinu Pheonix, Simplicity and Classic.
Want to see an honest review?
James Hoffman – The Ultimate Hand Grinder Showdown (Kinu Review) (Summary)